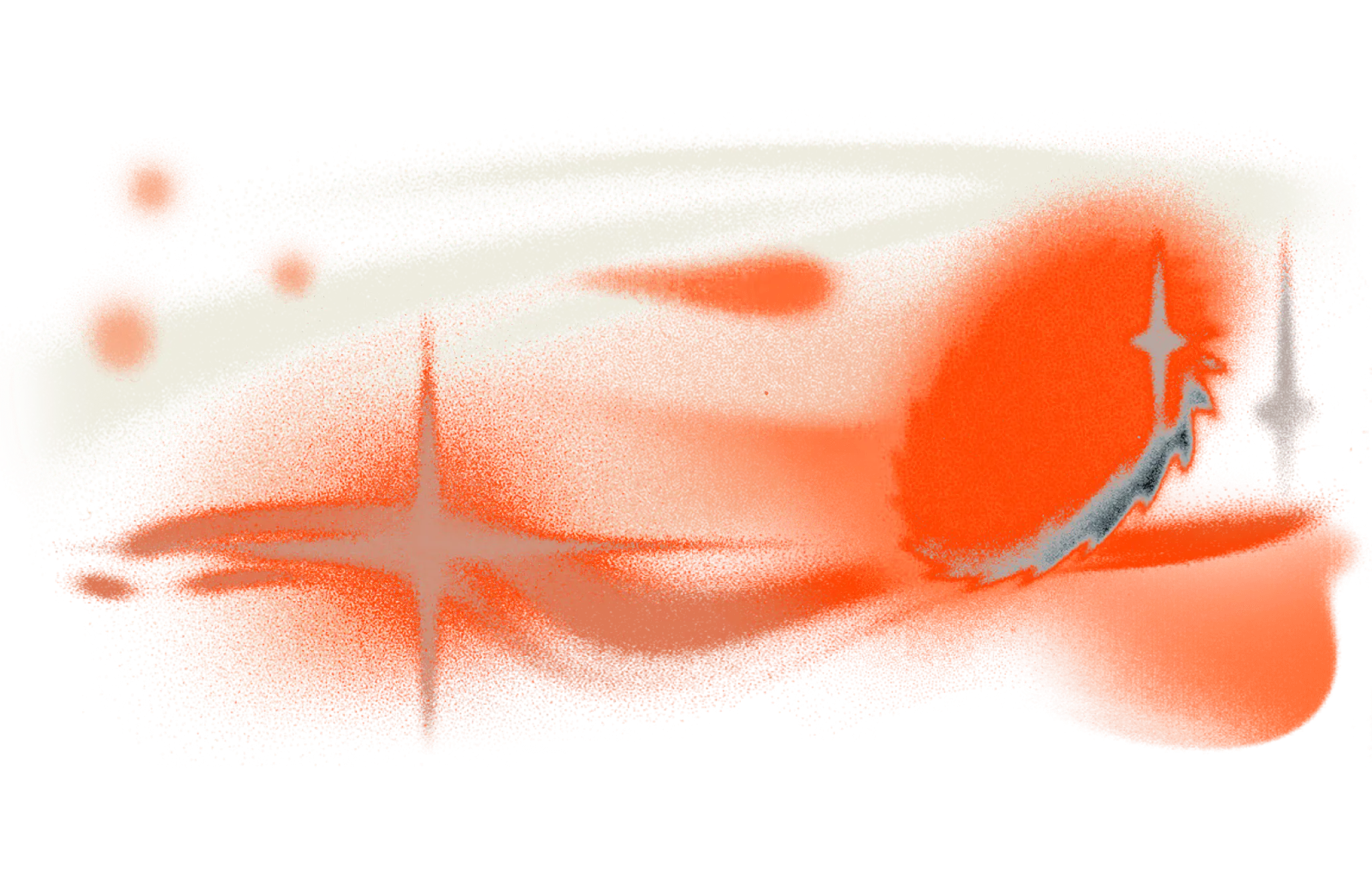 Finding Magic in the New Normal
Senior Client Manager and Strategist
Let's call a spade a spade: 2020 was a tough year.
We saw natural disasters on unprecedented scales, societal issues erupt around the world, a global pandemic, questionable politicians,  and the cessation of almost all leisure travel, as well as a complete restructuring of the way we live and work. And as if that wasn't bad enough, the root cause of it all has become the mainstay of almost every (virtual) conversation we have.
Without even mentioning it, you know exactly what we mean.
We set ourselves the goal of finding examples of digital magic that not only helped people through 2020 but also where it took a clear turn for the better. Things like the unexpected relief a video call could provide for besieged parents suddenly working from home, or the health and wellness shift from the gym to the living room. We even explored the benefits that playing video games could bring to people who suddenly found themselves confined to their homes and isolated from their loved ones.
So, shall we leave the tough conversations to those paid to talk about them, and find a little magic instead?
Digital daycare to the rescue
It's true! Although we surely all agree that tools like Zoom and Google Meet have become taxing parts of our daily lives, it can't be denied that they have their benefits. Especially when they're wrangled into clever ways keeping children occupied for even a few hours a day.
For Vox Media, this was a daily story time that was implemented in March 2020. For a few hours a day, Vox employees could sit their kids in front of Zoom and have them entertained with something as simple as a book. Even Vox CEO Jim Bankoff took his turn at the pages and entertained his employee's children with stories and a steady stream of dad jokes. Not only did this simple solution relieve pressure on beleaguered parents, but it also helped employees to feel supported and valued by Vox in a previously unknown way.
Stamps.com, a US-based shipping company, took the idea of Zoom entertainment a step further, entertaining their employee children with digital magic shows, a virtual petting zoo (minus the petting), and themed lunches with characters such as Elsa from Frozen. Again, it was the simple, tried and tested solutions that bought staff a few hours off so they could focus on their jobs, as well as showing appreciation and understanding as employees battled with their new normal.
Even something as simple as giving excess meeting time to kids can be used to buy parents a few precious minutes of peace. This was a policy implemented at GitLabs, where meetings that finished earlier than expected could be turned into meet-and-greet sessions for the kids. The policy allowed children to meet and socialise with other people their own age from around the world while buying parents valuable minutes to make a cup of tea or coffee or prepare for their next meetings.
Simple as these ideas are, they bring both delight and relief to employees who are working as hard as they can to fill and excel in the roles of parent and professional, as well as showing an elevated level of care from the businesses who employ them.
A workout a day keeps the insanity at bay
While caring for our children is critical, so too is our own mental and physical health, and as visiting, gyms and sports clubs has become problematic, the ability to look after our health is being facilitated in new and exciting ways.
Peloton is one example of the new era of home health. Through 2020 they saw astronomical growth, with their membership base hitting 3.1 million by the end of June, more than double what it was the year before. Driven by COVID-caused gym closures, Peleton excelled because they had taken the time to pay attention to both the digital and physical experiences their products offered, as well as the aesthetic design.
As demand for their cycling and running machines - each with a built-in touchscreen - grew, so too did the usership, with the number of "connected fitness" subscribers increasing by 113% by the end of June and with the average number of workouts growing to more than 24/month, double what was seen in 2019.
However, as important as caring for our body is, it is the mind that drives everything. Working from home - as stated before - is difficult even before you factor in the macro issues like societal disruption, political uncertainty, climate change, and the omnipresent pandemic.
This is where tools like Headspace and Calm earn their crust, and shine. In an email shared with CNBC last World Mental Health Day (10.10.20), Headspace revealed that they had seen inbound interest from companies seeking mental health benefits for their workforce increase by over 500%. In addition, they saw the number of users beginning their " stressed meditation " course grow by a factor of six, and a survey they conducted revealed that 53% of workers now believe that mental health benefits are essential. As we move into a new year with COVID, it is unlikely that we will see a change in this behaviour.
The value and benefits of meditation apps and exercise machines are clear and easy to understand on an individual level. We take care of our mental and physical health, and in doing so we buy time for ourselves and keep ourselves fit, healthy, and happy. Simple. But what about our children? As schools and sports clubs close, they take with them the ability for our children to enjoy themselves and keep active. Some studies have found that children today - even before COVID - are up to 15% less fit than their parents were at the same age, a statistic that is sure to amplify if they are unable to exercise and play. This is again an area where the digital world can help in the physical.
Nike Train & Play was a digital solution developed by Wonderland for Nike and Zalando, where children and parents could use technology to get on their feet and active. By creating two browser-first AR games, parents could hold the phone for their kids and engage with them while they exercised by either keeping a virtual ball in the air or dancing and hitting the virtual marks. In total, Train & Play saw over 19,000 sessions and over 1.9 million views, which was a fantastic response. But the more important statistic was the 7-minute average engagement time that parents and children spent exercising together and staying active. It was a true example of digital magic.
It's all fun and games. Literally.
Health and wellness can only go so far though, and for many of us feelings of isolation and loneliness have been common bedfellows regardless of how much energy we put into looking after ourselves. Confined to our homes, with limited - if any - social interaction with friends or family, many people turned to video games as a way to connect with one another. This has been seen in tried and true successes like Minecraft and Fortnite - both of which are free to play - as well as runaway successes like Animal Crossing: New Horizons .
It would be surprising if you hadn't heard one or another of your colleagues or friends mention Animal Crossing, and their need to collect shells or catch bugs for their new island homes. In this delightfully bizarre world, a community of people, or more accurately: anthropomorphic animals, built homes, attended parties, and behaved in much the same way they would pre-COVID. People hosted birthday and dinner parties, went to the beach together, and generally just hung out. In short, this new, digital world gave people a way to be together, apart.
More than that, the success revealed an often ignored or overlooked reality for video games. Corny as it sounds, they can and do bring people together. In the case of Animal Crossings: New Horizons it was over 26 million people, to be specific. In fact, Animal Crossing was so successful that it broke the record for the most digital copies of a game sold in a month, with over 5 million downloads in the first four weeks. Time.com even listed it in the top 5 games of H12020, and while there was a clear case of 'right time, right place', the success is undeniable, and the joy was clearly real.
If we take this one step further, and explore the importance of multiplayer games, a quick Statista search reveals just how powerful they are. The top ten most played games of 2020 all had a multiplayer element to them, enabling friends to connect and play together in a time when the real world was denied to them. Admittedly, most have a skew towards shooting and fighting, but even then, the top three are games where success is heavily dependent on teamwork and collaboration to come out on top.
Let's review, shall we?
While 2020 was an undeniably hard year for us all, there was some good to find amidst the hard. Families got to spend more time together than ever before, mental health became globally recognised for its importance, and we found fun in the digital when the physical was denied us. So as we look back on the maelstrom that was 2020, the question has to be asked: what digital magic can we look forward to in 2021, and where do you fit in? What will you create for your teams to make working from home easier for them? What unsolved problems have your consumers discovered in 2020? And, most importantly, what's holding you back from starting?
Over the next few weeks, we will be taking time to explore how digital solutions could help answer these questions, and what lessons can be learned from 2020 to make 2021 a whole lot better, for ourselves and our teams. So keep your eyes peeled on the Wonderland blog and social pages for the articles as they come!
INC 16-22
BRAND EXPERIENCE DESIGN