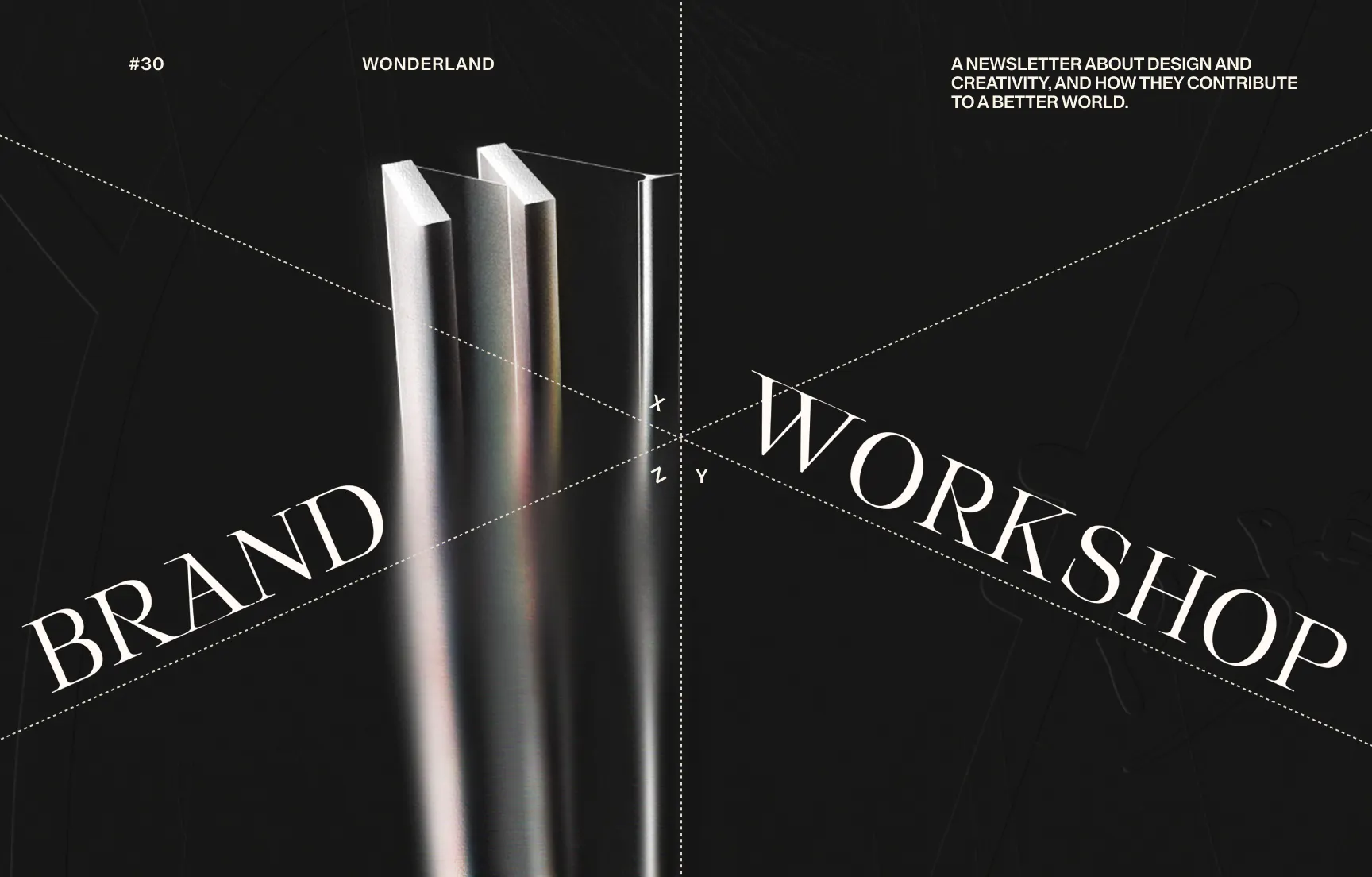 Hey Wonderland, How do You Run a Branding Workshop?
As with any branding or design studio, the process differs from project to project and client to client, however the basic structure remains the same. 
We begin first with a period of discovery, where we spend one-to-two weeks diving deeply into the client's field. Regardless of the industry they work in, we need to first understand what works and what doesn't, and what appeals most to customers. Depending on the project, we will typically review between four and six of the clients main competitors, and recognised brands within the category. We also explore up to three out-of-category brands from whom we can gain unique insights that can be applied to our client's new brand. This allows us to dissect not only the industry norms around colour, type, illustrations etc., but also understand which brands stand out, and why.
Once we have a clear idea of the category norms and conventions, we step back and take a holistic view, mapping the client and competitor brands on a matrix to identify the best opportunities for differentiation. This includes an analysis of unused colours, type conventions, tone of voice, and the use of photography, amongst other brand elements.
We use the discovery document as a skeleton upon which we build the rest of the workshop. It's important for us to show our findings and bring the client into the discovery phase so that they view the brands we analyse for their individual elements, rather than as collective wholes. This allows us to better incorporate their expert industry knowledge and develop deeper insights for our design teams, as a result.
With the discovery document finalised, we then build on it with exercises, using our research as a vehicle to decipher what matters to the brand, and what doesn't. We do this through exercises that we select and tailor specifically for each client, depending on what we want to discover for the design team, and what the client most wants to achieve.
Some of our favourite exercises are to explore brand archetypes and personalities, brand tone of voice experimenting, before compiling our session into "client is" statements. We prefer these exercises as they allow us to dive into the logic behind the brand. In the past, we've found that all of these exercises put clients in a position where they have to think critically about their brand and proposition, and also reflect on their future goals and objectives through the light of a new brand.
Exercises around brand archetypes and brand personality have proven especially valuable in the past, as we've found that clients often have differing views of where their brand sits, and how they want to project themselves.
When exploring brand personality, we typically use a tailored matrix built up of axis such as professional verses informal and calm verses energetic. We then ask clients to point out where they believe they currently sit, where they aspire to sit, and where they don't want to sit. If different stakeholders have different opinions we discuss them as a group and find the middle ground that aligns with everyone's perception of the brand.
Once we have a clear idea of this, we can move onto their archetypes. As we mentioned, we often find that clients have differing perceptions of their brand and where it sits, be it the outlaw, the lover, the hero, or any other. We first ask them to map a range of well known brands that fit and own certain archetypes, such as Harley and the Outlaw. This allows them to become familiar with the exercise, and learn how each archetype works and what they stand for. Once we've done this as a team, we then map the client themselves. Again, we ask them to do this individually and then discuss with the group the 'why' behind their selection. The ultimate goal is to find unanimous territories that everyone can align on, which allows us to gain valuable insights into how people see their brands, and how they want to be seen.
The outcome of these exercises, amongst others, is a pathway that gives our design team a clear vision of what the client wants and how they view their brand, giving us and them a better chance of success. Aside from this, workshops help to build trust with clients as it brings them into our process and shows them the ways in which we tackle both branding, and their brief.
We're curious to hear if your workshops follow a similar flow, or if you do something a little different? Reach out to us at hello@wonderland.studio and let us know!
INC 16-22
BRAND EXPERIENCE DESIGN