Discovery & Insights

Brand Health Check

Brand Strategy

Creative Strategy & Positioning

Data-Driven Analytics & User Research

Brand Identity

Brand Positioning
Knowing where to play is critical, especially in today's overly crowded and ever-evolving market. Through intensive market research and some creative exploration, our strategists will create a unique and differentiated brand strategy for your business, ensuring you can capture and hold your existing territory and remain differentiated against the competition while growing into new spaces.
Discovery & Data Driven Research
In today's overly crowded and ever-evolving market, knowing where to play is critical. Through market research, we will identify key areas of opportunity within the market for your brand to capture and hold, while remaining differentiated and unique against competitor brands. Using data science and market research methodologies we can develop a deep understanding of your audience and identify growth opportunities.
Brand Strategy
Before we break ground on your branding project, whether starting from scratch or building on what's already there, we will first dive into the thinking behind your mission, and begin devising a strong strategy from here. Combining our market research insights and our own strategic thinking, we will identify opportunities and develop a brand strategy to help your brand grow and evolve with your customers.
Positioning & Creative Strategy
Know exactly who you are and what portion of the market you want to claim and hold. We will work with you to identify the most promising territories for your brand in the marketplace and then build a creative strategy & positioning around this opportunity.
Brand Health Check
For existing brands who want to deepen their audience understanding, the most salient elements of their existing brand, or the elements that need to be refined. A brand health check provides a fresh foundation for strategic brand activities, and can lead to refined strategy, branding, and brand activities like campaigns or digital projects.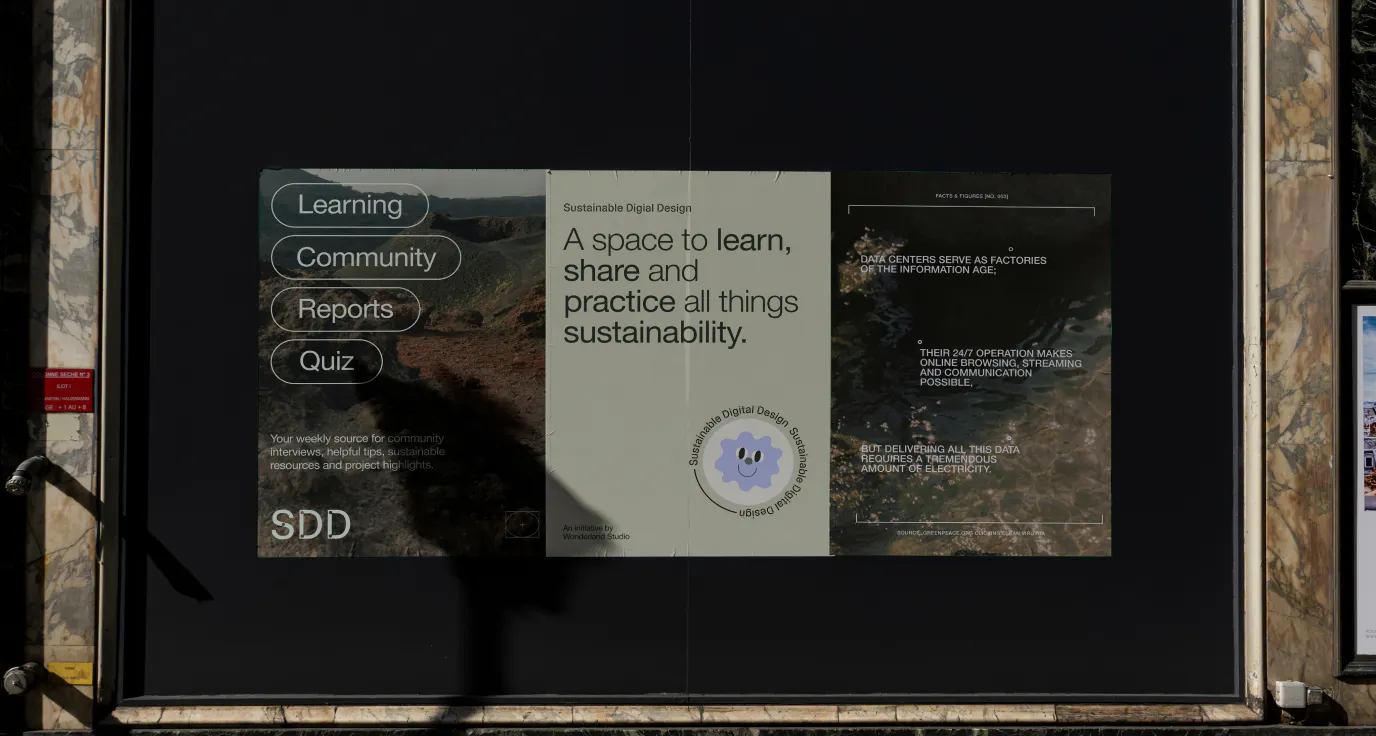 Why us
Wonderland is a creative studio specialising in design and brand innovation. We're masters in creating brand experiences that do something different. That stand out. As our world changes at rapid speed - the evidence is all around us - we aim to work with brands that challenge the status quo and leave the world better than when they found it.
Through our data-led creative approach, we ensure that our clients can share memorable and purpose-driven experiences that cut through the noise and connect where it matters, all while leaving lasting impressions that form enduring connections between brands and consumers.
"One of the hardest things to find in a design agency is the ability to throw ideas out in fast succession and have them not only caught, but also embraced, filtered,  and distilled into gems that can actually be implemented into a design. Wonderland are experts at this. They are the perfect mix of strategy + execution, and fun. The holy trinity for us. " - Shaun Singh | Founder and CEO of DTS
Postive future
We view every brand as an opportunity for change. With them, we can rethink and reimagine business models and, through creativity, effect positive change. To our minds, positivity must be woven into the fabric of every brand, both in their creation of desirable products, but also in their longevity and durability
Beauty and timelessness should come together to form a new union that promises us a better, more creatively inspired tomorrow. As for when we start, the best time is now.
Want to talk about Data & Strategy? Contact us for an insightful discussion!